WSGW Morning Team: August 31, 2023 (Thursday)
August 31, 2023 4:40AM EDT
It's the WSGW Thursday Morning Team with YOU and Charlie and Mike –  presented  by Paint Bull in Saginaw…..
SVSU Football Kicks Off the Season TONIGHT
All Season Long the Cardinals Fly on WSGW
Game Coverage starts at 5:30pm on WSGW 100.5 FM  (and online using the Local Sports Stream at wsgw.com)
Every Friday during the season, Charlie talks to the Voice of Cardinals Football, J.J. Boehm  (this week on Thursday for the game tonight)  –  (runs 9:42)
***********************************************
BULL RIDING SHOTGUN
Click for Video of the Bull Riding Shotgun in a Car
NORFOLK, Neb. — Around 10:00 a.m. Norfolk Police Division responded to a call of a man driving eastbound on 275 with a Watusi bull in his passenger's seat.
"The officers received a call referencing a car driving into town that had a cow in it," said Police Captain Chad Reiman. "They thought that it was going to be a calf, something small or something that would actually fit inside the vehicle."
And the vehicle was big enough… Well, technically.
"As a result, the officers performed a traffic stop and addressed some traffic violations that were occurring with that particular situation," Reiman said.
The occupant of the vehicle was identified as Lee Meyer of Neligh. The Watusi bull's name was Howdy Doody. Lee was immediately pulled over by Norfolk Police as they performed a routine traffic stop.
"The officer wrote him some warnings," Reiman said. "There were some citable issues with that situation. The officer chose to write him a warning and ask him to take the animal back home and leave the city."
Meyer and Howdy Doody are on their way back home and no one was hurt.
This is video from 5 years ago of another bull riding in a car…..
5 MILLION BEES BUZZING AFTER FALLING OFF A TRUCK
August 30 (UPI) — Police in Ontario called in several beekeepers for backup when approximately 5 million bees fell off the back of a truck.
The Halton Regional Police Service said officers were alerted about 6:15 a.m. that several boxes of bees had fallen from the back of a truck on Guelph Line in Burlington.
"We're not sure how or what exactly took place but at some point the boxes containing bees or beehives slid off the trailer and spilled all over the road," police spokesman Ryan Anderson told CBC News.
Several local beekeepers were summoned to the scene to help gather the estimated 5 million bees.
Beekeeper Luc Peters said he and his fellow beekeepers had to be extra careful during their efforts because the insects were agitated.
"It's important for people to understand that honey bees are fairly gentle and really don't bother people unless they are bothered. This is a rare situation where you have to keep your distance from them," he said.
Peters said locals can expect there to still be a large number of bees in the area for a few days.
"We're going to be leaving some crates behind. Some of the bees have escaped and we're hoping that they'll naturally return to these crates and we'll come back at a later date to pick them up once the bees have returned," he said.
Police said the driver of the truck was cited for driving with an insecure load.
LION ON THE LOOSE IN PAKISTAN AFTER ESCAPING FROM A CAR
Aug. 30 (UPI) — A lion was on the loose for over an hour on the busy streets of Karachi, Pakistan, after escaping from a car.
Police and personnel from the Sindh Wildlife Department responded Tuesday when the big cat was spotted wandering the streets after escaping from a car.
Residents captured video of the lion wandering loose among vehicles and pedestrians. One video appeared to show the lion charging at a man, but the animal gave up its pursuit without injuring the bystander.
Police said the lion was recaptured by wildlife officials in the basement of a building after more than an hour on the loose. Authorities said the driver of the car that was transporting the lion has been detained.
Sindh Wildlife Department Conservator Javed Mehar said lions and similar animals are illegal in residential areas under wildlife laws, but there is a flourishing black market for them in the country. He said the owner of the lion could face a steep fine.
Video of the Lion that escaped from a car in Pakistan…..
***********************************************
From MLive:   58 Nuns at an Ice Cream Shop in Merrill
***********************************************
Charlie and Mike and Art and YOU:     Trans-Siberian Orchestra has announced dates for its annual Christmas tour and there are two appearances in Michigan   (runs 2:19)…..
Click for Link to Tour and Ticket Information
***********************************************
Panda Express Reaches Settlement in Class Action Lawsuit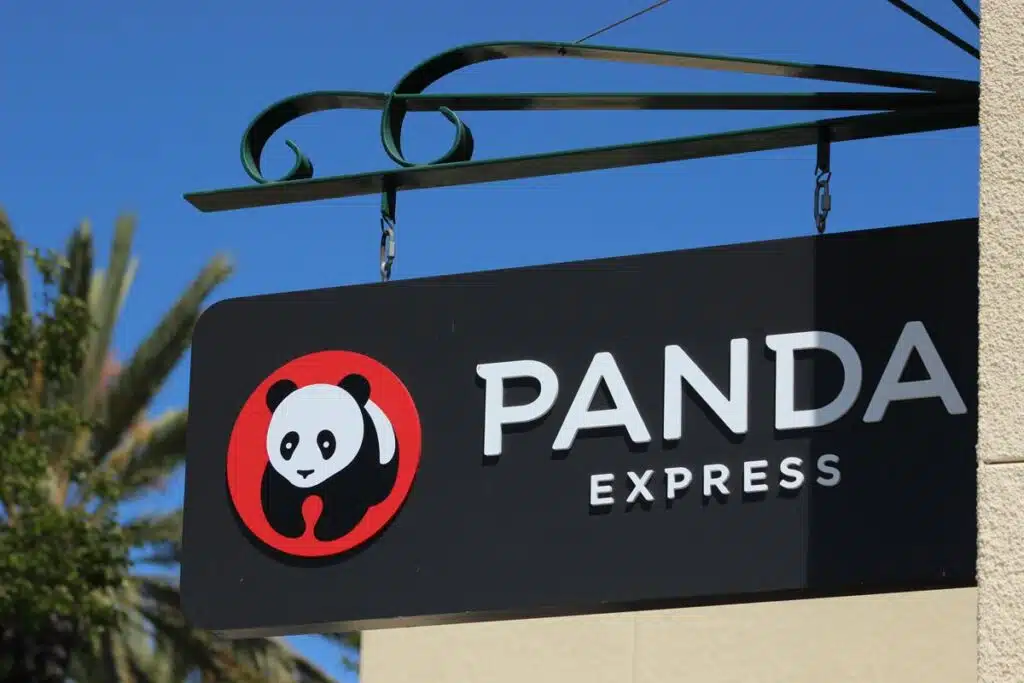 ***********************************************
Burger King Faces Class Action Lawsuit Regarding Whopper Size
***********************************************
GOATS ROAM A CALIFORNIA NEIGHBORHOOD
Aug. 30 (UPI) — A California resident's home security camera captured the moment hundreds of escaped goats stampeded through their neighborhood late at night.
Kristen Slowe, who lives in the Ring Mountain neighborhood of Corte Madera, shared Nest camera video showing hundreds of goats running past her house late at night.
The goats feasted on vegetation in the area and woke residents and pets with their ruckus, neighbors said.
The goat herd is contracted by the city to clear vegetation for fire abatement.
***********************************************
 15,000 people, including many tourists, pasted each other with tomatoes Wednesday as Spain's annual "Tomatina" street battle took place
PHOTO:     Getty Images
***********************************************
New WSGW OnLine Poll for YOU…..
***********************************************
New Rocket Grab Plus Launch for YOU…..
***********************************************
The WSGW Morning Team with YOU and Charlie and Michael sponsored by
Paint Bull on Bay Road in Saginaw
Paint Bull has been serving the Great Lakes Bay Region for over 30 years and is excited to continue to build on service offerings to all valued customers!
While Paint Bull continues to provide quality repairs on minor automotive damage at affordable prices, you can now enjoy services such as detailing, paint protection, film installation, and the latest graphene coating applications!
Whether you're a do-it-yourselfer, a professional detailer, or just want your vehicle to look its best, Paint Bull will help with the quality products and services you need!
Paint Bull, on Bay Road, north of Shattuck, Saginaw
***********************************************
Wake Up Song of the Day:     Scorpions "Send Me An Angel".   Rudolph Schenker is 75.   Rudolph is the founder of the group and to this day, the only continuous member.
Comments, Praise, and Criticisms:    [email protected]
Click to like WSGW on Facebook
Click to Return to TheMorning Team
---